*added version 1.4.3

Download Free StarCraft 2 Wings of Liberty
 1GB links are interchangable
English ISO use enGB patch
Billion Uploads 1GB/8 Download links.
5% Winrar Recovery Record to fix corrupt downloads

Code:Select all
https://safelinking.net/p/18e3d274c6
password: tooth
English ISO use enGB patch
Jumbo Files 1GB/8 Download links.
5% Winrar Recovery Record to fix corrupt downloads

Code:Select all
http://safelinking.net/p/478c0d9d24
password: tooth
English ISO use enGB patch
Rapid Share 1GB/8 Download links.
5% Winrar Recovery Record to fix corrupt downloads

Code:Select all
http://safelinking.net/p/5efcc9ccc3
password: tooth
To manually install the English 1.4.3 game patch download here:
My English version game patch is "enGB" which is the Euro (UK)
English and NOT North American.

Code:Select all
http://BillionUploads.com/rf93y1m2xab1
password: tooth
RAZOR 1.4.3 crack download

Code:Select all
http://BillionUploads.com/kzok2d1oo28m
password: tooth
How to play StarCraft 2 v 1.4.3 (current version)
*note, you can auto update the game with internet on, or manually update.
The screens below are the manualy update. You will need to download 1.4.3
game patch in the link above. Follow the screens shots: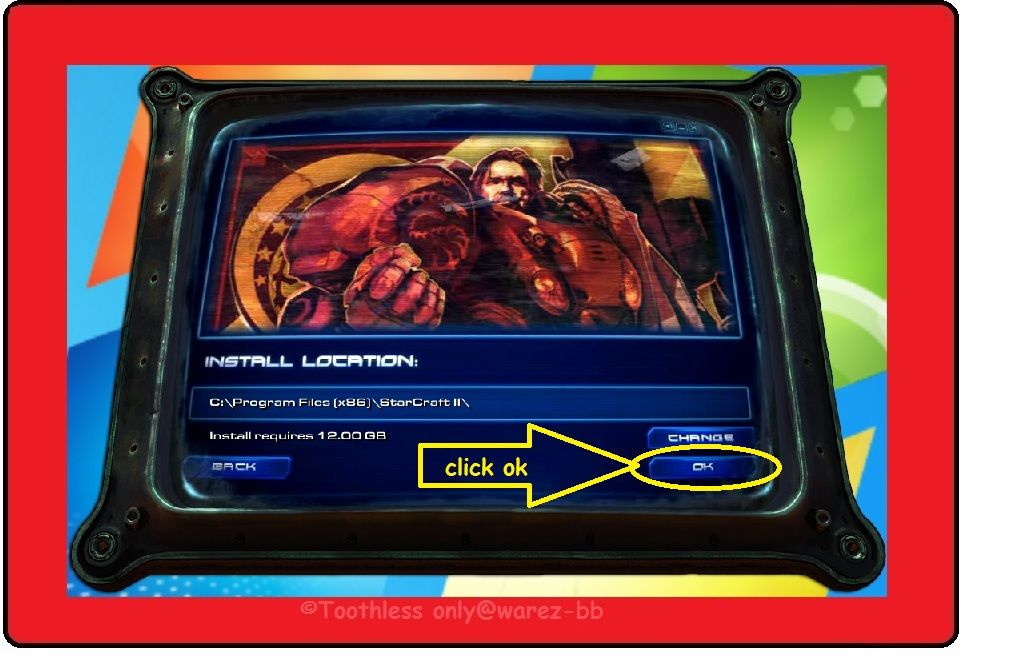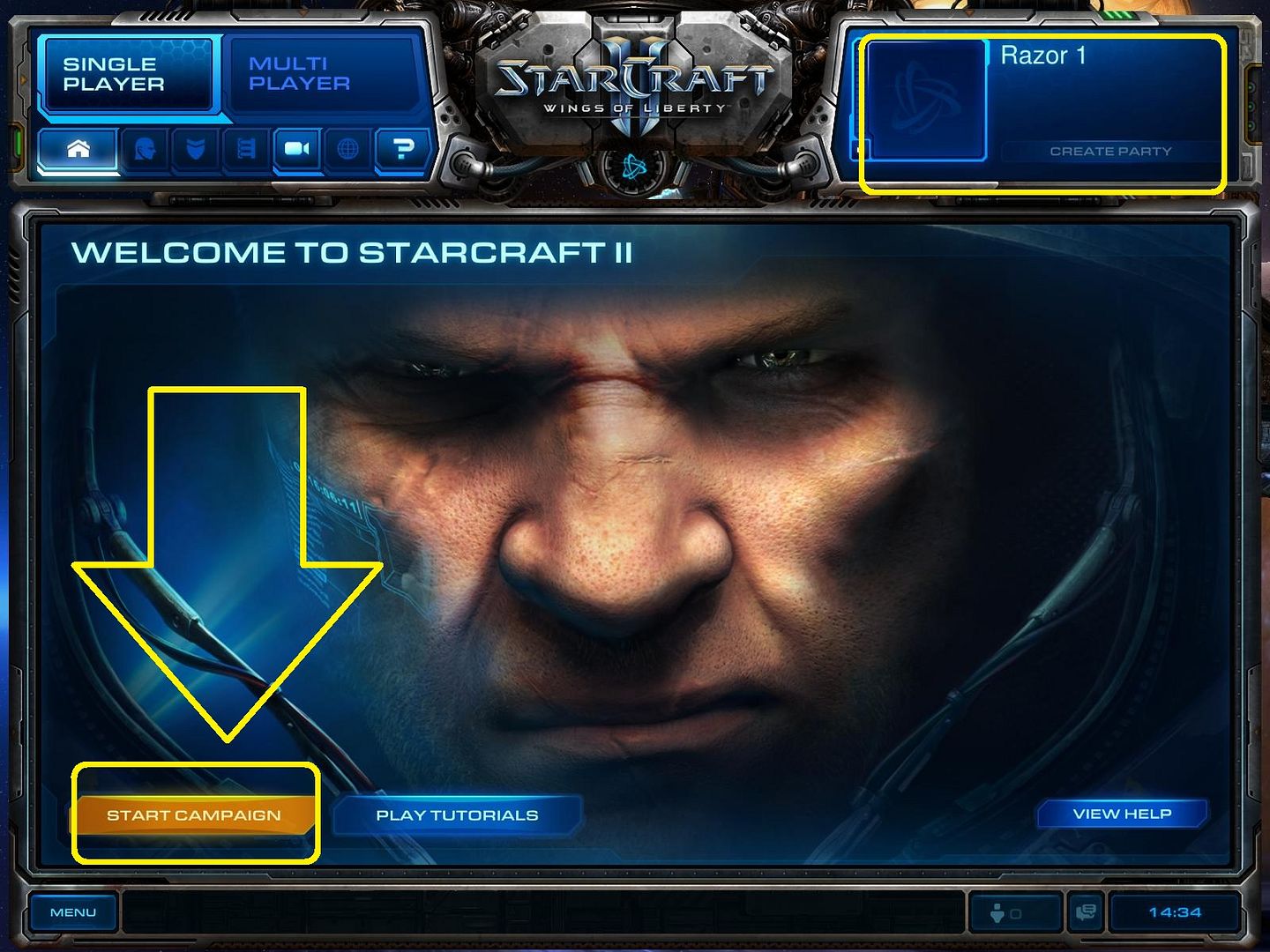 What files you need to play Skirmish:
Quote:Select all
0718_sc2_54retailmaps
0718_sc2_skirmish_patch
Code:Select all
http://BillionUploads.com/tx1whcf5qrb1
http://BillionUploads.com/ssudanwyfiht
password: tooth
Code:Select all
http://safelinking.net/p/db8db6bf45
password: tooth
Code:Select all
http://safelinking.net/p/75b2cad34b
password: tooth
-follow screen shot install below to play Skirmish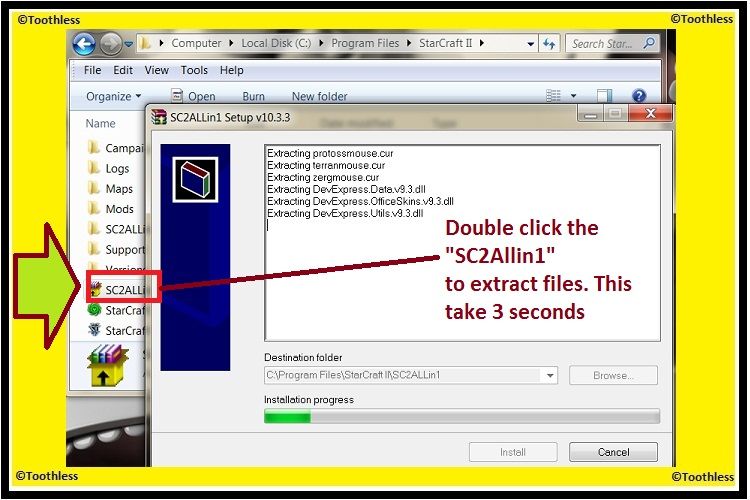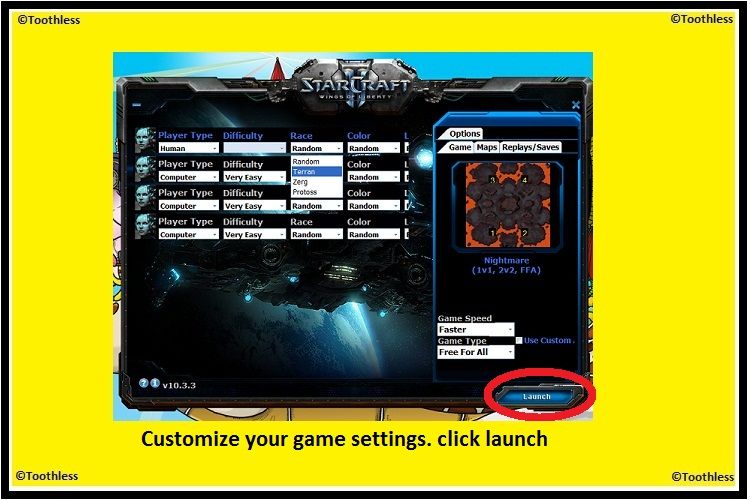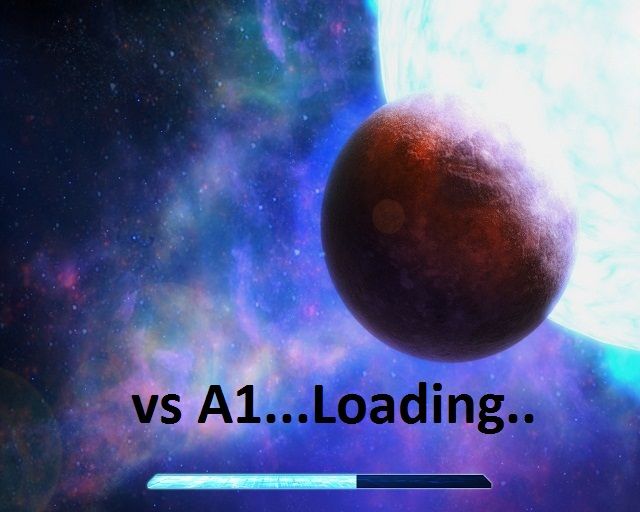 Other…………………….
StarCraft 2 Help Section…..HELP! HELP! HELP! HELP! HELP! HELP!
delapagnia wrote:Select all
dadoor3 wrote:
everytime i try to play all in 1 i get this thing that says 0xc000135 is on and it doesnt work XP
DADOOR3 You need to download NetFramework.
I had the same issue and that solved the problem
fu222y wrote:Select all
I find a solution with "SC2 all in 1″. This might be usefull to somebody.
However if you installed SC2 in different folder other than "C:\Program Files\Starcraft 2″, "all in one"might not work. This is due installers' command to place application in C:\Program Files\Starcraft 2 by default, so "all in one" wont recognize Starcraft 2 files. You may fix this by placing whole "all in 1″ folder in your SC2 folder.
Once again thanks to Tooth for upload and to Blizzard for great game 
Vindicationz wrote:Select all
Repairing the game using the repair tool fixes the game from crashing while loading the first level. Playing now, Thanks!
pakrat wrote:Select all
ASKnASK wrote:
Getting this error… What to do?
IF you read SOME of the posts before asking, you'd have known the answer. Its been asked & answered dozens of times already..
The files you d/l ( probably from "uploader name omitted" post are BUGGERED and will NOT install.. D/L ANY of the files from page 1 of this topic, AND it installed &
updated fine. backup files and replace with those in crack file. play the game, or wait till some group releases it.
Trickzter182 wrote:Select all
to anyone who has a problem regarding the "Battle.net-patch.MPQ" thing not found in the battle.net folder……………….just patch the game after it install …dont be so lazy and wait for it to finish..then when it says.. "patch succesful or smthng like that…u can now find the "Battle.net-patch.MPQ" ~love~ in the battle net folder….hope this helps….peace pirates!!
Quote:Select all
Read about the icuuc44.dll error over on battle.net forum ( YOUR not the only one ) It's caused because the game has NOT been updated, a file not patched inadvertantely caps the framerate & cause videocard overheating. ) They say to run the launcher to update the game, or go thru options and set VSYNC enabled. also make sure you have latest video card drivers ( ATI updated today becasue of SC2!)-thanks pakrat
dmist24 wrote:Select all
ChorniyVolk wrote:
dmist24 wrote:
Guys, got this error while loading the first campaign about 80% loader using Reloaded crack – Core:file corrupt…
Then I got the windows firewall warning? Should I allow access? Private? Public?
Got that same problem, apparently you have to set textures to medium for it to load.
WORKS like charm setting it to Medium!
BigLar wrote:Select all
dmist24 wrote:
gabrielin wrote:
Tried everything. No cracking is working with the US DD.
I tried crack2, it loads, I can select single campaign, but when loading the gameplay part, it hangs at 75% approx.
reloaded crack is from GB version and I can't get passes the battle.net login, and when installing, thaty media key says it's invalid.
Damn.. have to download this crap again.
Try setting texture to "medium", i got the same problem the first time i tried… it crashes along 75% loading coz i was using ultra… try setting texture to "medium"..that trick worked for me.
This works! I had the exact same problem but when I changed the texture settings it fixed it. Great tip. Thanks.
Quote:Select all
1# StarCraft II Wings of Liberty Graphics Issues
You may experience random corrupted graphics affecting units, structures, terrain and transmission from time to time while playing the game. No solution to this issue yet. It can be many things, starting with your video card drivers or the game engine, future patches would resolve issues of this type.
2# Corrupted Graphics Due to Low Paged Pool Memory
Corrupted graphics may also be due to your system running low on paged pool memory for StarCraft II. Quit unnecessary background applications, and restart the game client. Outdated video card drivers also result in increase paged pool memory usage so update your drivers or limit the amount the paged pool memory used by other applications.
3# StarCraft 2 Sound and Voice Chat Problem
In game sound may not be played properly on devices that are set to 7.1 surround sound system on Windows Vista, Windows 7. In order to resolve that set your speakers to 5.1 or lower.
4# StarCraft 2 No Sound in Windows Vista/ Windows 7
If you change the OS speaker mode in Windows Vista/Windows 7 whilst playing StarCraft 2, it stops all in game sounds. No solution yet, but if you got to change the OS speaker mode, change it before launching the game.
5# StarCraft II Galaxy Editor Stuttering
When you move the cursor in StarCraft 2 Map Editor, it may lag or stutter. There is no solution to this problem yet and may be high end machines don't face this issue at all. So it all comes down to how much powerful your PC is.
6# StarCraft 2 Map Editor Crashes
StarCraft 2 editor may crash if you change certain values while creating a Custom StarCraft 2 Map. No solution to this problem but the crash occurs when you are in detailed view so you know what to do to avoid that. Don't change the values of variables while in detailed view ?.
7# StarCraft 2 Mac Crashes on nVidia Drivers
StarCraft 2 may occasionally crash while on Mac OS X 10.6 with nVidia drivers. No solution to this issues yet.
8# USB Headset Lowers FPS
When you are playing StarCraft 2 with USB Headsets on Mac OS X, it drastically lowers your in game performance. It is unknown why this happens and no solution yet.
9# StarCraft 2 Language Pack Error
StarCraft 2 language pack error may occur if your system clock is not correctly configured. So making sure your system clock is correct would resolve this problem.
10# Can't Download Game on FAT Formatted Hardrive
You may not be able to download the game on FAT formatted hardrive so download and install the game using the client on NTFS formatted hardrive. Its a requirement by design.
11# Error Message: "The Battle.net Account does not include an associated copy of Starcraft 2." after registration of the CD-Key.
Change the password of your account at battle.net and make sure you download the game via correct download client for your region. EU for EU players and US version for US players etc.
12# How to Transfer Your StarCraft 2 License
You can't transfer account or keys once activated.
13# Online and Vs. AI Game Graphic Error
Campaign and Tutorial runs alright, but Online game and vs AI is bad. You will see only black background, minimum and top button.It may be associated to a specific version of Windows, reportedly Czech because of the exotic letters used in that language. It can happen with other languages of use similar fonts.
Anyway it is caused by the name of Application Data which in Czech is "Data aplikací" and the í calls trouble. So a fix is to reinstall your native version of Windows or install the US version of Windows and the issue will be resolved.
Alternatively you can edit registry to get rid of this.
Go to "Run" from Start menu and type "regedit". After that navigate your way into "
This Computer\HKEY_LOCAL_MACHINE\SOFTWARE\Microsoft\Windows\CurrentVersion\Explorer\User Shell Folders"
and there under "Common AppData" change the path to something more suitable (in this example Data aplikací -> Data aplikaci).
14# StarCraft 2 Random Multiplayer Disconnects
You may get disconnected from online games like after 5-10 minutes into the game, it can get frustrating if this hinders your campaign as well. No rock solid fix right now but you can portforward your router.
TCP 1119 and 1120 need to be open for battle.net servers. If it still doesn't work, read through this guide for PC and Mac for all the possible workarounds you can do to get your game working.
15# StarCraft 2 Singleplayer Tutorial Error
If you start the tutorial of the game it returns the error " You have no access to singleplayer mode and you need to purchase the full version. There are two things that you need to make sure first. You system clock is set to current date and time. Secondly if you are on Vista/Win 7, you are running the game as admin. Doing that will resolve this issue.
16# StarCraft 2 Language Change
If you have mistakenly download or bought the game in language other then your native, you need to redownload the game again as currently there is no other way.
17# StarCraft 2 Random Freezes
For some, StarCraft 2 freezes after few minutes, screen goes black, game tabs out on desktop and after few seconds, tabs back in and unfreezes. No solution, only thing you can do if it bugs you alot is try playing the game in Windowed mode.
18# StarCraft 2 Dysinc in Multiplayer
StarCraft 2 is facing connection issues, you can try the two links posted above for PC and Mac to resolve all the connection hurdles. Meanwhile in this case update your hardware drivers, restart your router, and relaunch the game, it will most probably work.
19# StarCraft 2 Achievements not Loading, Game Crashes
Weird, few folks are reportedly unable to load the achievements and game crashes with this error. Make sure you have your ports opened which are TCP 1119, 1120 and wait for the patch. Also make you are connecting to internet when you play StarCraft 2, it may resolve this issue.
20# How to Improve StarCraft 2 Performance on Mac OS
Sad for Mac guys as they are experiencing some horrible performance issues with StarCraft 2 even on the high end specs. There are few things you can try to enhance the StarCraft 2 performance on Mac OS.
Workaround #1
Download the Mac OS X 10.6.4 combo updater, which is 887MB but will you troubleshooting. Quit all open applications and run the installer.
Workaround #2 only if Workaround #1 Fails
Boot your Mac in Safe Mode then simply restart normally is enough to resolve number of issues after the recent Mac OS update by Apple. It will clear potentially problematic cache and may resolve your issues.
To boot in Safe Mode, hold the Shift key while your Mac is starting up. After booting in Safe Mode, simply restart normally and check if this has any significant effect.
Workaround #3 Only if Workaround#1 and #2 Fail
Downgrade to Mac OS X 10.6.3. Although this option eliminates important security fixes included in Mac OS X 10.6.4, along with any other enhancements, it may be the only option.
Reinstall Mac OS
Insert your Snow Leopard installation disc, then restart while holding down the C key. When prompted, choose the normal "Install" option. Make sure to select "Preserve Users and Network Settings."
After installation, you'll be left with an earlier iteration of Mac OS X 10.6.x (most current retail discs include Mac OS X 10.6.2), but an otherwise largely intact system. Download the Mac OS X 10.6.3 combo updater and apply it if your disc has an earlier version of Snow Leopard. You may need to restore your data.
Restore from Time Machine Backup
If you have a current Time Machine backup. Connect the Time Machine backup disk, and insert your Snow Leopard installation disc, then restart while holding down the C key. After selecting your language, go to the Utilities menu and choose"Restore from Time Machine Backup." Choose your Time Machine backup disk and choose a backup iteration directly prior to when you installed the Mac OS X 10.6.4, and continue with the process.
Alternatively, You can try to delete the Blizzard PList files located in MacHD/Users/[username]/Library/Preferences, then reset the PRAM (upport.apple.com/kb/ht1379) and set the game to Low settings. Test if it has improved the game performance.
21# StarCraft 2 Game Crashes
If your game is crashing after every 3-5 minutes of gameplay, you need to update all your drivers. Make sure your network adapter is running updated drivers, you have updated directX and video card drivers, and most importantly your PC is not overheating.
22# StarCraft 2 ATI Graphic Bug Fix
If you are on ATI crossfire you may see units structures and terrain disappearing due to graphical bug specific to ATI users. Update to the latest graphic card drivers then access Catalyst Control Center and put AI to Advanced. This will fix all the graphic bugs you face while playing StarCraft 2.
23# Corrupted Mouse When Alt-Tabbing Back Into the Game
If you are busy with something and want to play the game as well, try playing it in windowed mode as currently the game may misbehave if you alt tab out of it and then alt tab back in.
24# How to Play StarCraft 2 Offline
You need to connect to the Internet to install and activate your StarCraft II copy. Once installed and activated, you may safely play in offline mode.
 Game Fixes
are you getting this:
Quote:Select all
I get an error like "CRC failed in the encrypted file (wrong password ?)"!
RAR cannot distinguish a corrupt file and wrong password. If it were possible, it
would make encryption weaker. Therefore, such a message may indicate both a wrong
password and a corrupt file.
Most likely it is not a password problem, but a download that was corrupt.
Open Winrar, select "commands" drop down list , "test archived files" to find out
what file/files are giving you this error.
If you identified the problem link do one or more of the following:
1-"winrar repair" the specific file
2-RE-Download the problem link and that should fix your problem.
Toothless
For best performance and video quality, please make sure you have
the latest drivers for your video card and DirectX when running this game.
Latest ATI Drivers:
Code:Select all
http://www.ati.com/support/driver.html
Latest NVIDIA Drivers:
Code:Select all
http://www.nvidia.com/content/drivers/drivers.asp
DirectX End-User Runtime:
Code:Select all
http://www.microsoft.com/download/en/details.aspx?id=35
Microsoft Visual C++ 2010 Redistributable Package (x86)
Code:Select all
http://www.microsoft.com/download/en/details.aspx?id=5555
Microsoft Visual C++ 2010 Redistributable Package (x64)
Code:Select all
http://www.microsoft.com/download/en/details.aspx?id=14632
Latest Creative Labs Drivers:
Code:Select all
http://us.creative.com/support/downloads/
Latest Intel Drivers:
Code:Select all
http://downloadcenter.intel.com/
Latest AMD Drivers:
Code:Select all
http://www.amd.com/
Latest Saitek Drivers:
Code:Select all
http://www.saitek.com/